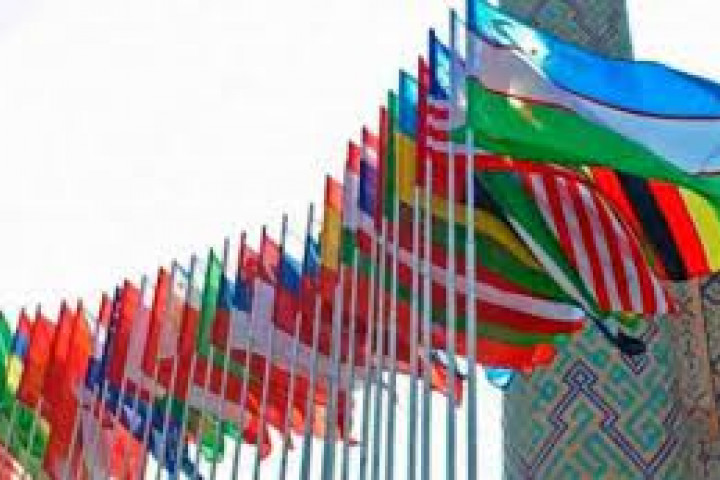 01.11.2023
Religious tolerance is a guarantee of peace
President of the Republic of Uzbekistan Shavkat Mirziyoyev made the following comments at the UN General Assembly: "We value our holy religion as the embodiment of our ancient values. We strongly condemn those who equate our holy religion with violence and bloodshed. and we can never compromise with them. Islam calls us to goodness and peace, to preserve the original human qualities."
We all know that maintaining social stability in Uzbekistan, strengthening inter-ethnic and inter-religious harmony, and protecting people's right to belief is one of the most important tasks today. Even this opinion is defined in the 35th article of our Constitution: "Freedom of conscience is guaranteed for everyone. Everyone has the right to believe in any religion or not to believe in any religion. Do not allow forced inculcation of religious views"
Even in our holy religion, it is not allowed to force a person into religion, to impose his faith against the wishes of others. The following verses prove this:
"Had your Lord so willed, all those who are on the earth would have believed. Will you, then, force people into believing?" (Surah Yunus, verse:99)
"There is no compulsion to religion." (Surah Al-Baqara, verse:256).
Nowadays in our country, representatives of more than 130 nationalities, 16 religious denominations live in conditions of equal rights and mutual solidarity. According to 7th article of the "Freedom of Conscience and Religious Organizations", the state guarantees peaceful coexistence of religious denominations. The state does not interfere in their activities, however, they are under state control.
The priorities of the radical improvement of religious-educational activities have been defined, based on the grand idea of "Enlightenment against ignorance," broad clarification of the original humanitarian nature of religion, virtues such as goodness, peace and humanity are expressions of our ancient values. Raising the level of awareness of the population, especially the youth, about the true nature and goals of destructive foreign ideas, which are equated with violence and bloodshed, creating an atmosphere of intolerance in society towards ideas alien to national and religious values.
At the same time, it is good work to improve the quality of education on the basis of tolerance, mutual respect, kindness, increasing the sense of involvement and participation of representatives of the religious and educational sphere, developing the harmony of religious and secular knowledge.
Leaders in the religious and social sphere, who have been contributing to our society in this field, were awarded with the "Religious Tolerance" medal, which was established on September 25, 2023. The celebration ceremony is being celebrated annually on November 16. The future of Uzbekistan is closely related to such factors as peace and tolerance, intercultural harmony and interethnic harmony. In our country, special attention is being paid to preserving the values of different religions, creating the necessary conditions for all citizens to practice their faith, further strengthening inter-religious and ethnic harmony, and revitalizing ancient common traditions between them. Further it is the duty of all of us to give priority to the preservation and development of the national identity, mother tongue and culture, religion, customs and traditions of the representatives of all nations and peoples in the state policy.
O.Muhammadsoliyeva
the 3rd course student of Joybori Kalon women secondary specialized Islamic college